Click button below to watch co-chair committee reports
Meets the 1st Friday of every month  7 a.m. (Chamber Boardroom)
Chabella Guzman
Rural Radio Network - Scottsbluff
Sam Bradley
Stays informed on agriculture issues as they pertain to the local economy
Actively involved in water issues to insure our future water supplies
Monitors agricultural related legislation
Provides scholarships annually to students pursuing an agriculture related degree
Hosts a fall fundraiser event – either a BBQ or Ag Safety Day
Hosts an annual Water Tour to educate participants about the irrigation system and water issues
Hosts a Western Sugar Factory Tour
Meets the 2nd Friday of every month at 12:30 p.m. at Various restaurants
Stephan and Megan Kaminski
Tara Lovesee
Serves as the Public Relations Committee for the Chamber
Presents First Dollar Certificates
Attends Ribbons Cuttings and Groundbreakings
Recognizes Relocations and Expansions
Participates in Grand Openings and Business After Hours
Meets quarterly – the 1st Tuesday in Jan. May, Sept. at 4 p.m.
George Schlothauer
Wendy Wells
Serves as a link between education and business
Sponsors the Adopt-A-School program between local business and schools.
Hosts a Kick-off Breakfast and Spring Reception
Monitors legislation that affects local education
GOVERNMENT AFFAIRS COMMITTEE
Meets at noon  - the 4th Monday  - Sept. thru May.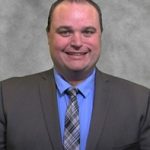 Bill Boyer
Rural Radio - Scottsbluff (KNEB)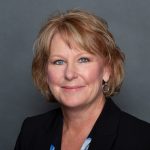 Dawne Wolfe
Monitors legislation on the local, state and federal levels
Hosts an annual State of the Valley Address (includes both cities & county)
Hosts an annual Pre-Legislative event (includes Governor & Panhandle Senators)
Hosts an annual Lincoln Legislative trip during session
Hosts Rolls & Issues bi-weekly teleconferences with the District 48 Senator.
Hosts Candidate Forums prior to the primary and general elections.
Submits letters of concern to government agencies and representatives on issues
Meets the 4th Wednesday of the month.  11:00 a.m. (Does not meet June, July & August)
Leann Sato
Cassidy Baum
Keep Scottsbluff/Gering Beautiful
Community taskforce for unified projects in business districts
Green is Good for Business
Monument Valley Pathways
Activate Scottsbluff/Gering
Heartland Expressway Association
Tourism Events & Recreation
Derick Vach
For over two decades, Leadership Scotts Bluff has been graduating community leaders who shape Scotts Bluff County's business and community landscapes
Applications are taken in July.
Class runs from August to April and covers a variety of topics and skills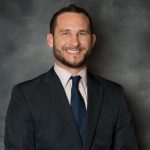 Jordan Diedrich
The primary focus of the NEXT Organization is to provide a social networking platform for professionals.  Panhandle members can meet, socially interact, and network in a casual environment.  Learn more about local businesses, service organizations, and the NEXT generation of leaders guiding the Panhandle into the future.
A variety of membership levels are available.